Here Are 10 Kpop Idols Who Already Visited The Beautiful Cebu!
Annyeonghaseyo! Korean Pop (KPOP) has been our "feel good" music whenever we are taking a bath, prepping for work, or even just chilling with the family on our comfortable couch. During this coronavirus pandemic, we've been streaming to a lot of KPOP songs and discovered a number of idols that become our biases. I've been an ARMY since December 2017 and since then, I get hooked with BTS songs and videos. Their songs really give good vibes especially when you are down and lonely. But do you know most of these KPOP idols really love visiting the Philippines, Cebu to be specific? And guess what? A number of idols already visited Cebu in the past!


BANGTAN BOYS who will release digital English singles on August 21, 2020! Took this picture when I visited Japan last year in Shin-Okubo, KPop neighborhood in Japan.
But this is not about BTS, in this article - I will give you a list of KPOP Idols who already visited the beautiful island of Cebu! Are you ready? Number 7 is shocking!
---
10. CNBLUE's LEE JONG HYUN
---
Lee Jong Hyun was the ex-lead guitarist and vocalist of South Korean rock band CNBLUE. He was
reported
to visit Cebu for a vacation in April 2017. He was spotted eating Jollibee Spaghetti too!
---
---
In 2015, girl group G-Friend visited Cebu to film 'One Fine Day'. They stayed for 4 days and 3 nights. The group consists of Sowon, Yerin, Eunha, Yuju, SinB, and Umji.
They are spotted riding inside a Jeepney
---
---
MAMAMOO is one of the famous KPOP Girl Group today. It is consist of Hwasa, Solar, Moonbyul, and Wheein. But it was Solar who visited Cebu, Philippines and experienced a scam from one of the local guides. Check out the complete story
here
.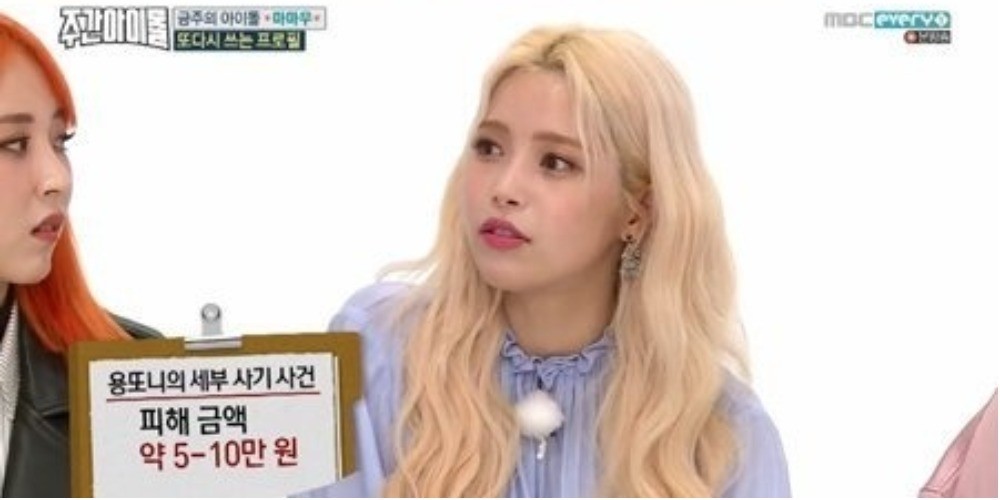 MAMAMOO's Solar during the broadcast of MBC Every1's 'Weekly Idol'. Pic by Allkpop
---
---
iKON is KPOP boy band under YG entertainment. It is composed of Jinhwan, Yunhyeong, Bobby, Donghyuk, Ju-ne and Chanwoo. Jinhwan became the new leader after BI left the group. It was reported in Arirang Radio back in 2017 that iKON Leader, Jinhwan lived in Cebu for 7 months prior to debut. That's why he can speak Bisaya well. Check the surprise interview
here
.
iKON's Jinhwan. Pic by Koreaboo
---
---
This is one of my favorite KPOP groups. GOT7 is under JYP Entertainment. The group is composed of seven members: JB, Mark, Jackson, Jinyoung, Youngjae, BamBam, and Yugyeom. They visited Cebu for a fanmeet at the Waterfront Cebu City Hotel and Casino on Dec. 21, 2016
GOT7 , pic by inquirer.net
---
---
This group is composed of KPOP idols who are friends in real life and they came in different entertainment companies. Padding Squad includes SHINee's Taemin, EXO's Kai, BTS' Jimin, Ha Sungwoon, HOTSHOT's Timoteo, VIXX's Ravi and their non-celebrity friend Jung Kwonho. But last year, this famous group visited Cebu for a quick vacation. Sadly, our fave Jimin was not able to make it due to busy schedules. Now, take a look at those Summery outfits!!! They even went
Canyoneering
in Kawasan Falls!
5. TIMOTEO (Hotshot)
4. RAVI (Vixx)
3. SUNGWOON (Wanna One)
2. TAEMIN (SHINee)
1. KAI (EXO)